26 Mar

Morning egg muffins for a quick breaky

Breakfast is easily our favorite meal of the day. In fact, I think it's the main reason my Nevaeh gets  up extra early. Do you have early risers in your house? If so, having a few choices ready to go makes these busy mornings sooo much easier.

Bake a batch on your meal prep day, wrap them up and store them in the freezer.

They are full of protein and super easy to customize with any toppings or add-ins you like.

Got some leftover vegetables, turkey or bacon? Just chop them up and toss them in – kale, zucchini, asparagus – they're all delicious!

These healthy egg cups are also low carb and ketogenic friendly. Leave out the cheese for a dairy free and paleo breakfast for on the go.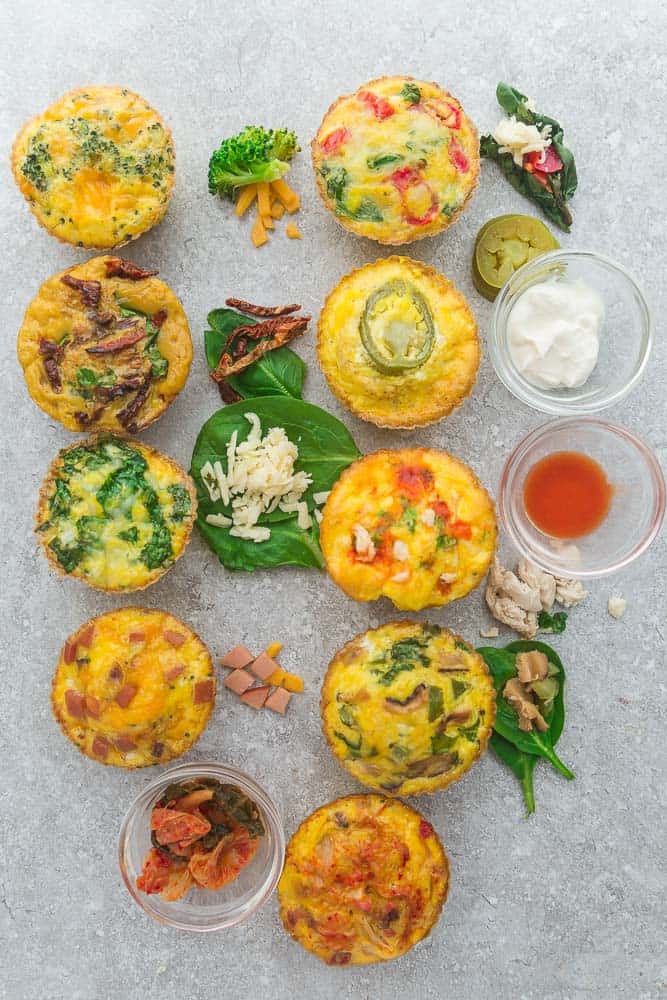 HOW TO MAKE THESE LOW CARB BREAKFAST EGG MUFFINS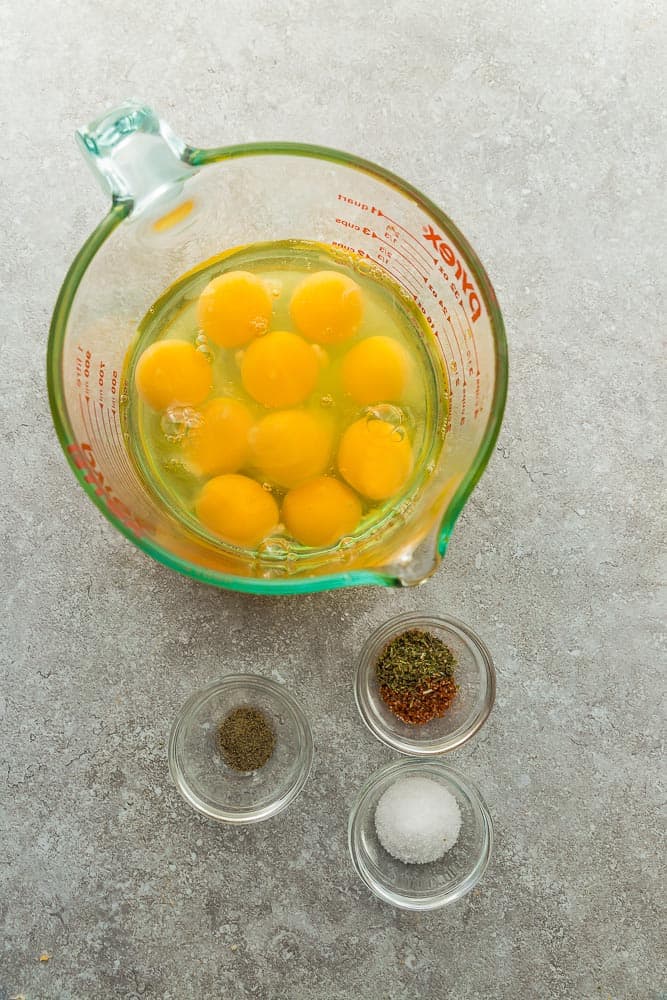 10 large eggs
1 – 1 1/2 teaspoon salt (or to taste)
1/2 teaspoon black pepper (or to taste)
Chop up your favorite combo of veggies and proteins and mix until combined.
Divide evenly among muffin cups (about 1/2 – 2/3 cups full) and sprinkle with any additional toppings.


I like lining so they are guaranteed to pop out easily without sticking.
If you don't have silicone liners, be sure to grease the muffin tins with a non-stick cooking spray.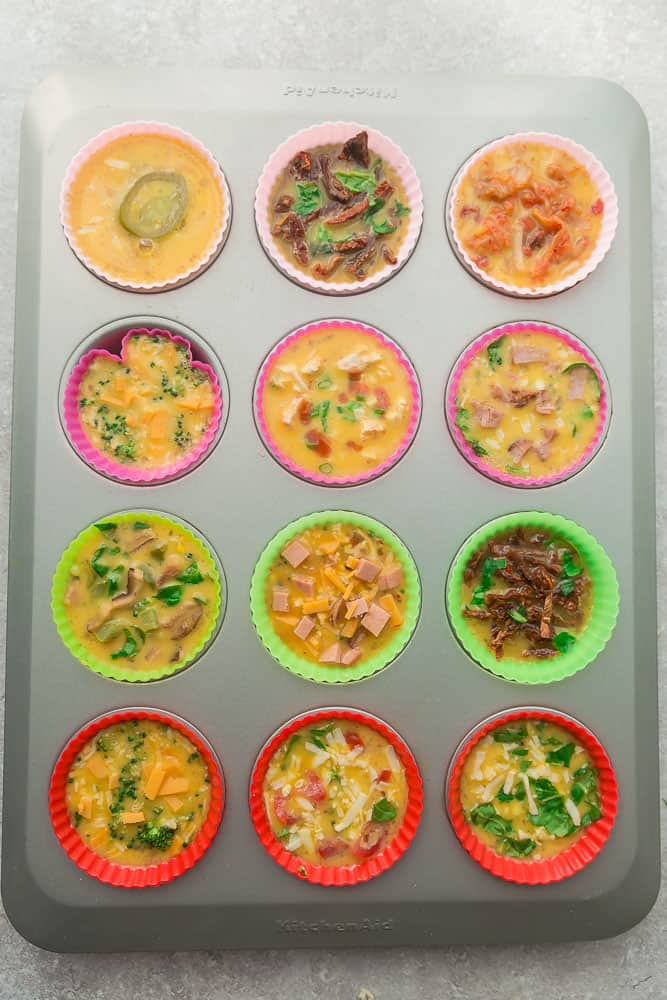 Pop these in the oven at 400 F and once cooled, you can store them in resealable bags or glass containers.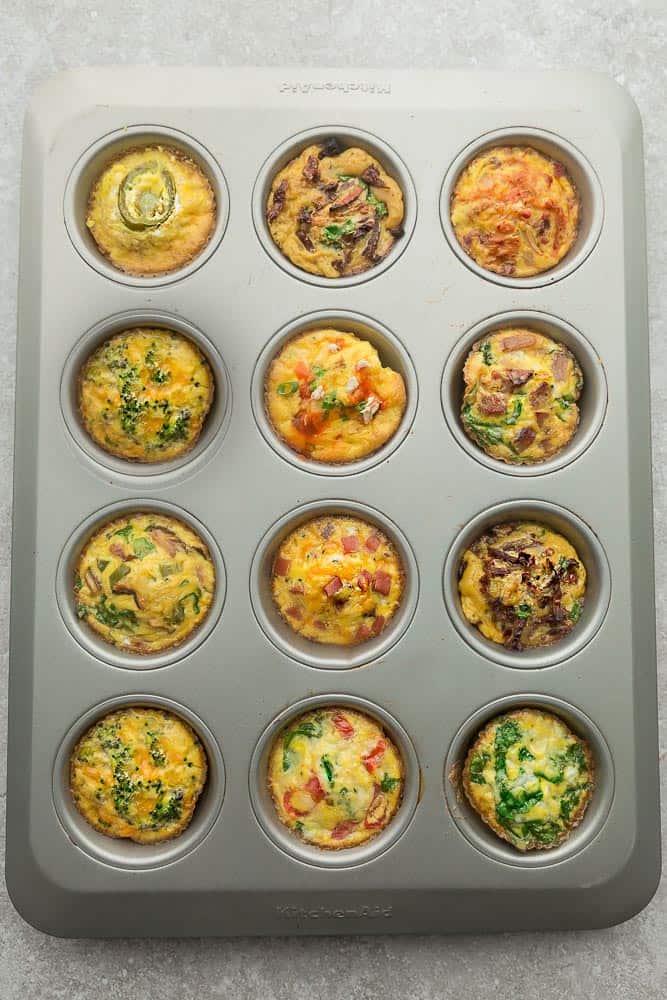 Keep them in the fridge (or freezer) and every morning, heat one up in the microwave for 30-40 seconds. Breakfast is ready to go!
I'm sharing 9 recipes on this post but you can totally make them all the same kind! My kids love having fun options for breakfast so I like to switch it up.
With a batch of these fun breakfast egg muffins, now there's no excuse to skip having a healthy breakfast when you're on the run each morning.